Handi & Karhi Pakistani Recipes
List Of Popular Pakistani Cooking Recipes
Chicken White Karhai Recipe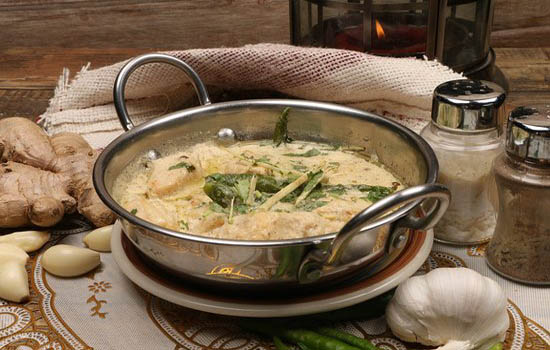 White Karhai Ingredients

Chicken 500 grams
Yogurt 250 grams
Ginger garlic paste 2 tbsp
Green chilies 4-5
Crushed coriander seeds 1 tbsp
Crushed cumin seeds 1 tbsp
Crushed black pepper 1 tsp
Cream ½ cup
Oil 1 cup
Salt to taste
Ginger 1 medium piece
Fresh coriander ½ bunch
Chicken White Karhai Cooking Directions

Heat oil in pan and fry the chicken till slightly brown. Then add ginger garlic paste, cook for a minute.
Add crushed cumin seeds, crushed coriander seeds, crushed black pepper, yogurt, and 1-1/2 cup of water; cook on high flame until chicken tender.
Add green chilies and cream cook mix it well and remove from heat.
Garnish with ginger and chopped coriander and serve it.
Creamy Chicken Handi Recipe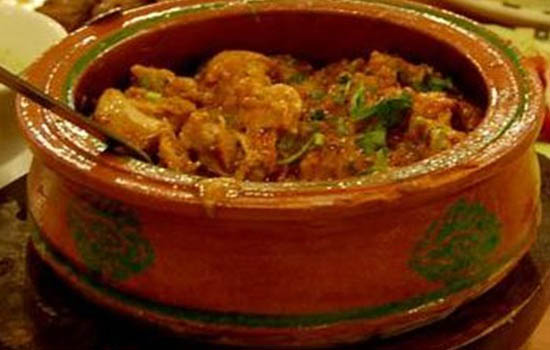 Creamy Chicken Handi Ingredients

Chicken 500g
Onion 2 medium (sliced)
Tomato 3
Ginger garlic paste 2 tsp
Red chili powder 1 tsp
Coriander powder 1 tsp
Turmeric powder ¼ tsp
Cumin powder 1 tsp
Dry fenugreek ½ tsp
Garam masala powder ¼ tsp
Fresh cream 100g
Yogurt 2 tbsp
Green coriander and ginger for garnish
Oil 4 tbsp
Ghee 4 tbsp
Creamy Chicken Handi Cooking Directions
Boil tomato, remove skin and puree without water.
Heat up oil in pan and fry chicken on high flame until get whitish color. Remove from heat.
In same oil fry onion until brown then sauté ginger garlic paste. Add all spices, dry fenugreek, cream and yogurt.
Now add chicken and tomato puree; cover and cook until chicken tender.
Garnish with green coriander and ginger. Serve hot.