Kebabs, Tikka, Boti Pakistani Recipes
List Of Popular Pakistani Cooking Recipes
Chapli Kabab Recipe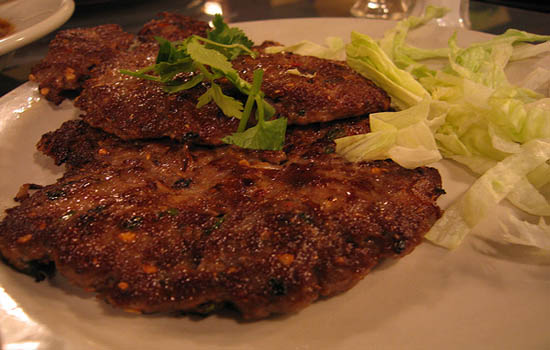 Chapli Kabab Ingredients

Beef mince 1 kg
Eggs 3
Salt to taste
Red pepper 2 tsp (crushed)
Coriander seeds 1 tbsp (crushed)
Corn flour 4 tbsp
Pomegranate seeds 1 tbsp (crushed)
Onion 2 (finely chopped)
Tomato 3 (diced)
Mint 1 bunch
Green chilies 8 (chopped)
Black peppercorns 15-20
Cumin seeds 1 tsp (crushed)
Green coriander 2 tbsp (chopped)
Chapli Kabab Cooking Directions

Blend black peppercorns, white cumin and green coriander. Keep aside.
Make omelete with eggs and keep aside.
Put mince, salt, crushed red chili, crushed coriander, corn flour, mint leaves, green chilies, ground spices, pomegranate seeds in chopper machine and chop.
Shift mince mixture in bowl, mix in omelete, onion and tomato.
Make chapli kabab and shallow fry in warm oil until cooked.
Fish Kabab Recipe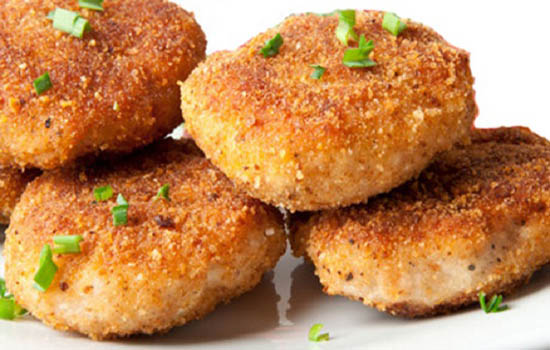 Fish Kabab Ingredients

Fish 500 gm (boneless)
Garlic paste 1 tbsp
Egg 1
Green chili 4 – 5
Green coriander ½ bunch
Red chili powder 1 tbsp
Cumin powder 1 tsp
All spice powder 1 tsp
Turmeric powder ½ tsp
Bread crumbs 2 to 3 tbsp
Baking powder 1 pinch
Lemon juice 4 tbsp
Oil 2 – 3 tbsp
Salt to taste
Fish Kabab Cooking Directions

Put all masala into the chopper and chop it well.
Now make patty from the batter.
Pour oil into the pan and heat up.
Now shallow fry it.
Shami Kebab Recipe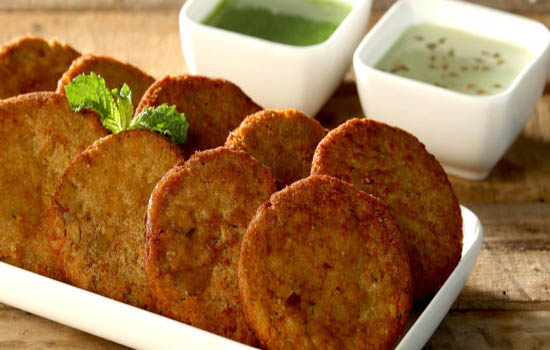 Shami Kebab Ingredients

Minced meat without fat 1/2 kg
Split gram lentils washed and soaked 2 tbsp
Cinnamon 2 pieces
Ginger 1 piece
All-spice 1 tsp
Large cardamom 2
A handful of chopped coriander and mint
Juice of 1 lemon
Onion, chopped 1
Salt to taste
Cloves 3
Coriander and cumin powder 1 tsp
Garlic flakes 10
Chilli powder 1 tsp
A pinch of pepper
Oil for frying
Egg 1
Shami Kebab Cooking Directions

Mix the mince meat, split gram, whole spices, a cup of water and salt to taste in a pan.
Cook until liquid dries.
Remove from the heat and add ginger, garlic, pepper, chilli powder, coriander and cumin powder and grind the mixture into a fine paste and knead into a dough.
Now add the chopped mint leaves, lime juice and salt to taste.
Make lemon sized balls of the dough, flatten the balls and stuff them with a little onion mixture.
Dip the stuffed kebabs in the beaten eggs and shallow fry till golden brown.
Beef Malai Boti Recipe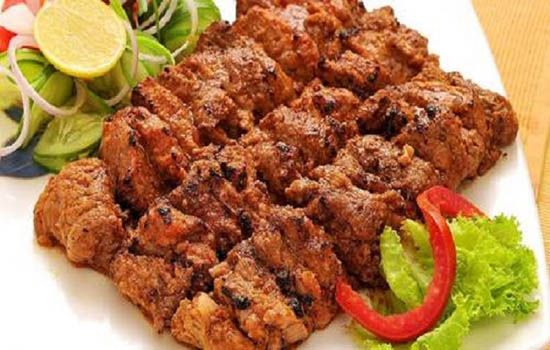 Beef Malai Boti Ingredients

Beef boti ½ kg
Tikka boti masala 2 tbsp
Ground ginger 1 tbsp
Red chili powder 1 tbsp
Garam masala powder 1 tsp
Salt to taste
Raw papaya paste 2 tbsp
Ground green chilies 4
Yogurt 1 cup
Oil ½ cup
Lemon 2
Fresh cream 1 cup
Beef Malai Boti Cooking Directions

Lightly flat beef boti with hammer.
In a bowl put beef boti, tikka boti masala, ground ginger, red chili powder, garam masala powder, salt, papaya paste, green chilies and yogurt. Marinade it for half an hour.
Put beef mixture in a pan and cook on slow flame until tender and water dries.
Now add oil and cook till oil comes on top.
Then add lemon juice and cream and simmer for 5 minutes.
Serve delicious malai boti with roghani naan